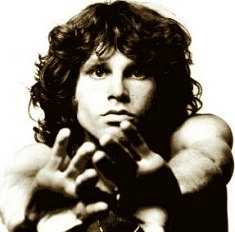 Prendendo in mano un cd di Barry Manilow, "Guarda, Jim Morrison". Ma cosa stai dicendo. "Perché, non conosci la leggenda su Morrison/Manilow?".
Avete mai provato a scrivere "Barry Manilow" su Google? Molto probabilmente tra i primi 5 suggerimenti comparirà "Barry Manilow – Jim Morrison". Ma cosa accomuna i due? Niente, verrebbe da dire. Niente se non una leggenda metropolitana di quelle che piacciono molto e che fanno fantasticare su cospirazioni ed affini.
Manilow nasce nel 1943, come Morrison, e compare dal nulla nel 1973, due anni dopo la morte del Re Lucertola. Basta per poter ipotizzare che Manilow sia Morrison con i connotati modificati? Per qualcuno, anzi per molti, sì.
Ricordiamo il mistero attorno alla fine di Jim Morrison. Funerali in gran segreto, referti medici che non riportano nessuna autopsia, testimonianze non accertate su come sia morto. Ci sono tutti gli elementi che possono spingere a pensare che Morrison non sia realmente morto. Ma perché proprio Manilow?
Barry Manilow, all'anagrafe Barry Alan Pincus, cantante in voga negli anni '70 e '80, ricordato per successi come Mandy e Copacabana, sarebbe quindi in realtà il grande Jimbo.
Un passato misterioso, nessun successo degno di nota prima del 1973, una corporatura simile e uno spettro vocale che dovrebbe coincidere con quello dello Sciamano del Rock. I cospirazionisti ci vanno a nozze. E' ufficiale, Barry Manilow è il Re Lucertola, nonostante i fans continuino a pensare che in realtà Morrison sia scappato alle Seychelles per vivere una vita da perfetto sconosciuto.
Quindi Jim avrebbe inscenato la propria morte per vivere una vita in totale segretezza o per calcare il palcoscenico sotto altre sembianze? La verità di ciò che è successo quella notte di inizio luglio a Parigi giace sotto terra insieme a Pamela "Pam" Courson, compagna di Morrison, morta nel 1974. E se anche lei fosse nascosta sotto altre sembianze insieme a Jimbo?
Che la ricerca abbia inizio. This is The End? No, a quanto pare.
—————————
Picking up a Barry Manilow CD, "Ehy look, is Jim Morrison". What the hell are you talking about. "Why, don't you know the legend about Morrison/Manilow, do you?".
Have you ever tried to write "Barry Manilow" on Google? Quite probably in the first 5 suggestions will appears "Barry Manilow – Jim Morrison". What the two men have in common? Nothing, we're about to say. Nothing but an urban legend that we like and let us think about conspiracies and similar.
Manilow was born in 1943, just like Morrison, and he comes out of nowhere in 1973, two years after the King Lizard's death. It's enough to suppose that Manilow is Morrison with different characteristics? For someone, or rather for many, yes.
We remind the mystery around the end of Jim Morrison. Secret funerals, no autopsy, some unclear testimony about his death. There are all the elements to think that Morrison is not really dead. But why Manilow?
Barry Manilow, born as Barry Alan Pincus, famous singer in '70s and '80s, also remembered because of songs like "Mandy" and "Copacabana", would be the great Jimbo.
A mysterious past, any known song until 1973, a similar body and the same vocal spectrum of Morrison. The conspirators are sure. It's official, Barry Manilow is the King Lizard, despite the fans would a reality with Morrison at the Seychelles, to live a perfect-unknown-life.
So, Jim had put on scene his own death to live a secret life or to stay on stage under different appearance? The truth about that early July night in Paris is six-feet-under along with Pamela "Pam" Carson, Morrison girlfriend, who die in 1974. Or maybe she too is hidden in other appearance together with Jimbo?
The research have to start. This is The End? Apparently, no.